Hurricane Irene Flood Damage Devastates
Floods are the most catastrophic property hazards in the United States.  Thirty to Forty percent of Flood Losses occur in non designated flood zones.  Flood insurance responds to wave wash or any type of rising water.  If Flood Insurance is not required by your commercial or personal lender you should still purchase flood insurance!  It is always a separate policy and the cost is as low as a few hundred dollars a year.
There is a thirty day wait on new flood insurance policies so make sure you are covered and buy your flood insurance today.  Don't wait until after the storm!
The cost driver of the damage that was caused by hurricane Irene is Flood damage.
I think this article that was put out by Reuters is well written and provides some practical tips regarding coverage and claims procedures after the storm. Read it here.
As an independent insurance agency we are constantly engaged on behalf of our customers at the time of a loss.   We answer any questions our customers have and manage their expectations at the time of a loss as to what to expect during the claims process.   We also work as an advocate for our customers when there is a disagreement on the value of the property loss between the carrier's adjustor and our customer.  Most of the time any disagreement is worked out quickly by providing missing information that is needed to an adjustor.
Here at Blackwell Insurance we have been providing insurance for the citizens of Florida since 1972 and understand the catastrophic exposure that our commercial businesses and residents face.
For a Flood Insurance quote please call us today at 850 769 2225.  A quote takes less than five minutes and can protect from a financially devastating loss.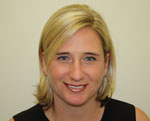 https://blackwellinsurance.net/wp-content/uploads/2016/01/blackwell-insurance-1.png
0
0
Tina Blackwell
https://blackwellinsurance.net/wp-content/uploads/2016/01/blackwell-insurance-1.png
Tina Blackwell
2011-08-29 15:37:21
2011-12-01 12:58:56
Hurricane Irene Flood Damage Devastates